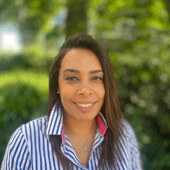 Rebecca Davy
Head of Board Practice
Rebecca has spent over eight years in the recruitment industry working across a variety of sectors including Finance & Accountancy, Editorial & Design, Sales, Operational Risk and most recently Legal professionals from Company Secretaries to General Counsels. 
She prides herself on her ability to nurture good relationships quickly along with her strong background as a researcher in executive search, which has equipped her with a skillset that enables her to easily adapt to different assignments, as well as instilling the belief that a thorough methodology is key to ensuring the success for every mandate. 
Rebecca holds a BA (Hons) History and American Studies from Plymouth University. 
In her spare time she is on the board of governors for her sons school, where she is able to focus her passion for equal opportunities into ensuring that a culture of Diversity and Inclusion is instilled and promoted from an early age. She also has a keen interest in behavioural science and enjoys watching old movies and listening to Jazz.