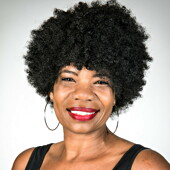 Marcia Buxton
Consultancy Partner
Pronouns: She/Her
Marcia is a leading Global Executive Coach, Speaker and Diversity, Inclusion and Leadership Consultant. Founder and Chief Executive of KAMAKA, with over 25 years as an Executive Coach, Speaker and Leadership and Diversity Consultant, Marcia is the designer and facilitator of Three framework for Leadership Identity, organisational cultural change and behavioural transformation, with three core elements – Personal Identity; Social Identity and Cultural Identity.
Marcia is passionate about leadership development and provides support, training and coaching that empowers individuals and enables organisations to adapt to a changing world and to be a progressive force. Her specialisms are inclusive leadership; cultural change, inclusion, diversity, well-being and engagement.
With a career spanning Education; Business and International Development, she is a champion for inclusion, children and women's rights and her expertise and experience includes extensive work coaching women, mentoring BAME women in business, mentoring young leaders and mentoring LGBT+ refugees in business. She has served as an executive director for an International Development Agency, served as a school governor, developed a mentoring programme for Looked After Children and established two advisory centres for women. 
Marcia is a Fellow with the Chartered Management Institute and a Cheri Blair Foundation Mentor alumnus.