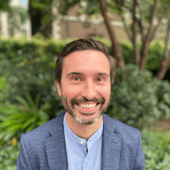 Luke Davis
COO
Pronouns: He/Him
Luke is an experienced Talent Acquisition Expert who has worked in a range of agency, recruitment process outsourcing and internal recruitment roles.
Starting his career in Tech recruitment back in 2000, Luke has over 20 years' recruitment experience that includes exec hiring and running recruitment services for the likes of Apple, Booking.com, Deutsche Bank, PwC, Protiviti, M&G Investments and the Financial Ombudsman Service.
Luke cares passionately about creating equal career opportunities for everyone and is committed to using his privilege to achieve this goal.