~ NOTICE - YOU CANNOT APPLY FOR THIS JOB VIA BAME RECRUITMENT. DO NOT click on the 'Apply for this job' button below as your application may be submitted but will not be processed. To apply for this job you must use this link: https://warwickdc-greatplacetowork.org.uk and follow the internal online application procedure. Thank you. ~
Location: Warwick District Council & Stratford On Avon District Council
Salary: Up to £65,000
Closes: 26 Aug 2020
Job Ref: WMC000000095
Contract type: Full time permanent
Working pattern: Standard
Hours: Full time
It is an exciting time to join Warwick District Council. You will be supporting their shared vision to be a carbon-neutral district by 2030 and their ambitious programme of work centred on addressing the Council's climate change emergency declaration. In addition, both Warwick and Stratford-on-Avon District Council are developing initiatives to transform the way they both deliver their services; investing in the technology, the employees and their ICT service and they want an exceptional Head of Service to help deliver these objectives across both councils.
In this role, you will be responsible for ICT Services ensuring a strategic approach is taken to the design and delivery of customer-focused services. You will be part of Senior Management Teams helping to formulate and oversee overall strategic direction.
You will need to have experience of leading transformational initiatives that will enable the digitalisation of the organisation as well as managing multi-disciplined teams with evidence of successful results. You will inspire in the way you lead and have an energy and presence which motivates colleagues to succeed.
As this role is a shared role across both councils, submitted CVs will be shared with a stakeholder panel of Stratford-on-Avon District Councillors.
For further details and to apply, visit https://warwickdc-greatplacetowork.org.uk/
For an informal discussion about the role, contact Chantelle Wooldridge, Principal Consultant - Resourcing on 07788795411 or email c.wooldridge@wmemployers.org.uk
Closing Date: 26 August 2020
Assessment Centre: 10 September 2020 (This will be taking place virtually and will involve a variety of activities aimed at drawing out the skills and experience required for this role)
Final Members Panel Interview: 24 September 2020
~ NOTICE - YOU CANNOT APPLY FOR THIS JOB VIA BAME RECRUITMENT. DO NOT click on the 'Apply for this job' button below as your application may be submitted but will not be processed. To apply for this job you must use this link: https://warwickdc-greatplacetowork.org.uk and follow the internal online application procedure. Thank you. ~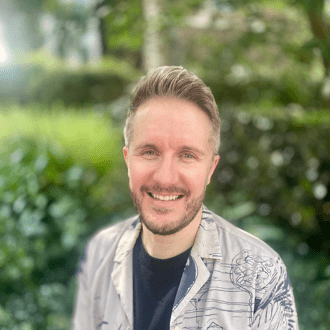 About Diversifying Leadership
Diversifying Leadership is a careers platform dedicated to increasing diversity and representation in management and leadership.
Diversifying Leadership exists under the umbrella of Diversifying Jobs, part of Diversifying Group – a Diversity and Inclusion Services organisation.
Diversifying Group (formerly BAME Recruitment) provide a blend of Talent Attraction, Executive Search, Recruitment Marketing, Events, Training and Consultancy Services to support organisations on their journey to inclusive working.
Already working at Diversifying Leadership?
Let's recruit together and find your next colleague.