Senior Quantitative Research Manager - Youth Endowment Fund
Helping to prevent youth violence by being at the heart of everything YEF does to ensure high-quality data and quantitative research
Salary: £44,889.47 - £47,252.08 
Location: Hybrid     
The office is based in Central London. If you are living in and around London, we would like you to be in the office a minimum of 2 days per week. If you live outside of London and work remotely, we would like to see you in the office 2 days a month.     
About The Youth Endowment Fund   
The Youth Endowment Fund is a charity with a mission that matters. They exist to prevent children and young people becoming involved in violence.     
They know that to make a lasting difference they must do more than just fund and evaluate promising programmes. YEF need to establish consensus about what works and build a movement around making sure that young people get the very best support possible.   
They want to change things to make children and young people safer. Knowing which programmes and practices work is critical to this. But just as important is finding out about children and young people's lives.   
Read more about the Youth Endowment Fund.
Purpose and scope for the Senior Quantitative Research Manager  
The Youth Endowment Fund (YEF) is a charity with a £200m endowment (with a 10-year mandate from the home office) and a mission that matters. They achieve their mission by finding out what works to prevent violence and sharing their findings with the world. They do this by funding great initiatives that make a difference. Absolutely central to this is designing, commissioning and managing complex and rigorous impact evaluations with experts in the field.   
The data and insights team works to ensure high-quality data and quantitative research is at the heart of everything they do. They work across the organisation, from supporting the evaluation team's work tracking and evaluating the impact of their projects on reducing violent crime, to ensuring they're up to date on the latest trends around youth violence and young people's vulnerability to it.
Click to learn more on their quantitative research projects.
We would like to hear from you if you:   
are passionate about making a real difference in this space
have experience of commissioning and leading on research, evaluation projects using different methodologies including Quasi Experimental Designs
have quantitative analysis skills including experience of using advanced analytical software such as R, Stata or SPSS
have a qualification or equivalent experience in a relevant field. Such as social science, social policy, social statistics, public health, health services, psychology or another field.
bring the best out of your colleagues. With experience in leading teams and managing others to achieve amazing results.
feel confident having complex and challenging conversations. From partners to government departments and large, influential organisations.
have stakeholder management experience. At all levels listening to people from all backgrounds matters to you.
are committed to equality, diversity and inclusion. You believe and act in a way that celebrates and encourages a range of experiences, views and values. 
How to apply:    
If this role is of interest, please click on the link to access the full candidate pack –Senior Quantitative Research Manager - Candidate Pack. You will need to submit your CV and supporting statement.     
Your statement should be up to 2 pages long (no more than 900 words), answering the following questions:   
What is your motivation to work for The Youth Endowment Fund and what attracts you to this role specifically?   
From what you know about the opportunity, what skills and experience would you bring that will enable you to be successful in this role?         
Closing Date: Wednesday 4th January 2023 at 23.59hrs
Diversifying Group Interviews: 5th – 18th January 2023
YEF Interviews: w/c 30th January 2023       
If you would like to discuss the role before applying, please feel free to contact - Joanna from Diversifying Group at joanna@diversifying.com.    
YEF - commitment to equality   
Children and young people from marginalised backgrounds – including black and Asian children and young people and children who've been in care – are significantly overrepresented in the youth justice system. They're committed to understanding and addressing this inequality.  
They'll make sure that their staff, their partnerships, their governance and funding reach and represents the children they are here to serve. They will work to make sure that their work reaches young people from all backgrounds. They will also strive to make sure that charities led by black, Asian and ethnic minority leaders access their funding and knowledge.  
To make absolute sure of this, they will allocate £5 to 10 million over the next three years to fund black, Asian and minority-ethnic led charities that are working to prevent children and young people becoming involved in violence.  
They know that it's just a start, and there's more they will do. They're committed to continuing to work with you to make sure their funds, the knowledge they build and their work for change all work towards a society where every child can thrive.  
   
Accessibility and Adjustments
We are committed to providing reasonable adjustments throughout our recruitment process and we'll always endeavour to be as accommodating as possible. If you would like to discuss any specific requirements, please get in touch with Jo Durham at joanna@diversifying.com.    

Category

Role

Senior Quantitative Research Manager

Locations

England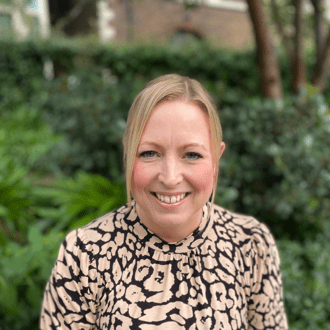 Contact
Jo Durham
Senior Talent Acquisition Consultant
About Diversifying Leadership
Diversifying Leadership is a careers platform dedicated to increasing diversity and representation in management and leadership.
Diversifying Leadership exists under the umbrella of Diversifying Jobs, part of Diversifying Group – a Diversity and Inclusion Services organisation.
Diversifying Group (formerly BAME Recruitment) provide a blend of Talent Attraction, Executive Search, Recruitment Marketing, Events, Training and Consultancy Services to support organisations on their journey to inclusive working.
Senior Quantitative Research Manager - Youth Endowment Fund
Helping to prevent youth violence by being at the heart of everything YEF does to ensure high-quality data and quantitative research
Loading application form
Already working at Diversifying Leadership?
Let's recruit together and find your next colleague.