Head of Community Fundraising - Terrence Higgins Trust
Hours per week 35 hours (1.0 WTE)
Actual Salary £50,676
Contract Type Fixed Term - Full Time
Location London
DBS/PVG Not Required
Closing Date 20/07/2022
Job Reference 1423
An exciting opportunity has arisen to work within our dynamic Community Fundraising team.
The Head of Community Fundraising will oversee the strategic direction and effective management of Terrence Higgins Trust's Community & Events Fundraising programme.
This role will manage the growth of pivotal fundraising events within the charity including the Ribbon Walks series and varied challenge events portfolio, whilst expanding of our network of fundraising activity using volunteer Fundraising Ambassadors and growing new products around theatre and LGBTQ+ venues.
This opportunity will require experience of growth within a Community Fundraising programme across a variety of activities using innovation and development techniques.
As an integral member of the Income Generation Management Team, you will be a key driver in the overall success of Income Generation and in meeting the broader strategic goals of Terrence Higgins Trust.
This is a fixed-term maternity cover until September 2023.
Interviews for this role will be taking place on 25th July.
The organisation
Terrence Higgins Trust was set up in 1982 following the death of its namesake, Terry Higgins, who was one of the very first people to die of an AIDS-related illness in the UK. As an organisation we are always aiming to ensure we are always meeting the needs of people affected by HIV and poor sexual health.
A courageous organisation
We were formed in 1982 following the death of Terry Higgins, one of the very first to die from an AIDS-related illness in the UK. Since then, we've acted boldly and passionately to meet the challenges of this ever-changing epidemic. Now as the UK's leading HIV and sexual health charity, we are looking to take new, innovative steps to drive forward our ambition.
An ambitious organisation
We are working to end HIV transmission in the UK by 2030, help people to live with HIV and improve the nation's sexual health. It's a critical moment - for the first time our goals are within reach. We are working together with our beneficiaries and partners to make the end of HIV transmission a reality. Through digital technology, and bold, new ways of reaching those in need, we will reduce transmission, improve sexual health and help people living with HIV thrive.
A people organisation
Terrence Higgins Trust is its people- our beneficiaries are central to our organisation and the services we provide, at the core of our organisation, driving how we work, where we work and what we do. Our talented staff create innovative and engaging programmes, many of whom are also living with HIV. We are working to even more accurately reflect the diversity of the communities we serve, and we are particularly interested in receiving applications from people from racialized minority communities, people who identify as trans, people who identify as female and people who want to make a difference. We encourage you to bring your full self to THT to work alongside our passionate supporters and volunteers. Between us, we do everything we can to make a difference to so many lives.
Terrence Higgins Trust makes people's lives better every day. Come and do the most meaningful work of your career. Whatever your story, whatever your background, we want to hear from you.
Safeguarding
At Terrence Higgins Trust we are committed to the safeguarding and protection of the vulnerable adults and young people with whom we work and we will do everything possible to ensure that only those who are suitable to work with these groups are recruited to work for us. Certain posts are therefore subject to a range of vetting checks including a Disclosure and Barring Service (DBS) check in England and Wales or Protection of Vulnerable Groups (PVG) check in Scotland.
Having a criminal conviction and/or any other information divulged on the DBS/PVG check would not necessarily prevent you from working for the charity, but any recruitment decision will be dependent on the nature of the position sought and the circumstances and background of the offence(s).
Income Generation
The Income Generation directorate is enabling Terrence Higgins Trust to grow income to achieve is ambitious strategic goals. We undertake a wide variety of fundraising activity engaging individuals, corporate partners and trusts with our work; taking an insight led approach to deliver amazing experiences and develop long term relationships with our valued supporters.
For a more detailed view of the role, please click here.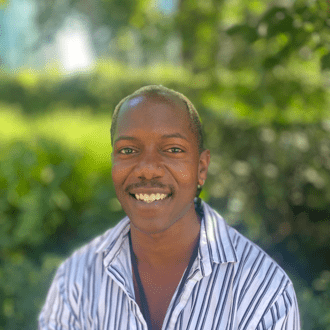 About Diversifying Leadership
Diversifying Leadership is a careers platform dedicated to increasing diversity and representation in management and leadership.
Diversifying Leadership exists under the umbrella of Diversifying Jobs, part of Diversifying Group – a Diversity and Inclusion Services organisation.
Diversifying Group (formerly BAME Recruitment) provide a blend of Talent Attraction, Executive Search, Recruitment Marketing, Events, Training and Consultancy Services to support organisations on their journey to inclusive working.
Already working at Diversifying Leadership?
Let's recruit together and find your next colleague.